Pouring in plastic monodoses
Our company produces polymer strips monodoses of various volumes: 0.3 ml, 0.5 ml, 1.2 ml, 1.5 ml, 2 ml, 3 ml, 5 ml and 10 ml, translucent or any color you choose, with the ability to apply pad printing or text by a bubble-jet printer.
Strip monodoses are made of the following materials: HDPE, LDPE and PP. This package can also be sterilized after pouring the drug into it. Strip monodoses are manufactured in a cassette up to 5 pieces or in isolation from one another.
The advantage of the strip monodose is multiple uses after opening; it is possible to seal the tube tightly before re-use by having turned the cap.
Strip monodoses are made from absolutely safe polymeric materials that meet international ecological standards. The products are supplied to the domestic and foreign markets.
A special feature of the package is controlled dosing. After detaching the cap from the neck, a hole appears allowing squeezing out the liquid in the form of a drop of the standard volume.
New PE (polyethylene)/PP (polypropylene) ampoules do not give chips, as opposed to glass, do not break during transportation and, thus, are absolutely safe. The strip monodose is designed for pouring pharmaceutical, medical, cosmetic and household chemical products, as well as for catering.
If necessary, strip monodoses are manufactured aseptically using a clean room of 10,000 class of purity for products and their components designed for specialized applications in the pharmaceutical, medical, cosmetic and other industries in which a certain class of purity is required. If it is necessary to displace air when packaging, we are ready to carrying out packaging with using nitrogen.
Strip monodose package characteristics:
Material: PE (polyethylene)/PP (polypropylene);
Different colors;
Volume of pouring in monodoses: 0,1 ml to 10 ml;
Disposable/reusable monodoses with a convenient cap keeping tight seal;
Applying a text, a trade mark or other symbols of a customer company (carried out by pad printing).
VALMAPAK also offers services for pouring the customer's products into monodoses. The strip monodose is an effective solution for packaging dietary supplements, cosmetic, pharmaceutical, medical and other products.
Mode of application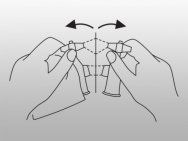 Stage 1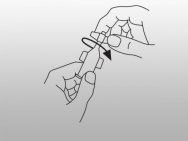 Stage 2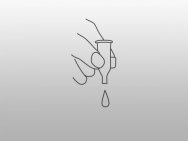 Stage 3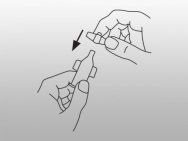 Stage 4