Manufacture of molds
There are many products in the range of the VALMAPAK manufacturing company. Buyers will find molds for manufacturing products among them. At the request of the customer, delivery of equipment is arranged for Moscow and other Russian cities. Among the features of the proposed molds, it is worth noting the high quality of the materials used and the wide possibilities for customizing the products in accordance with the necessary parameters, versatility, functionality and affordable price.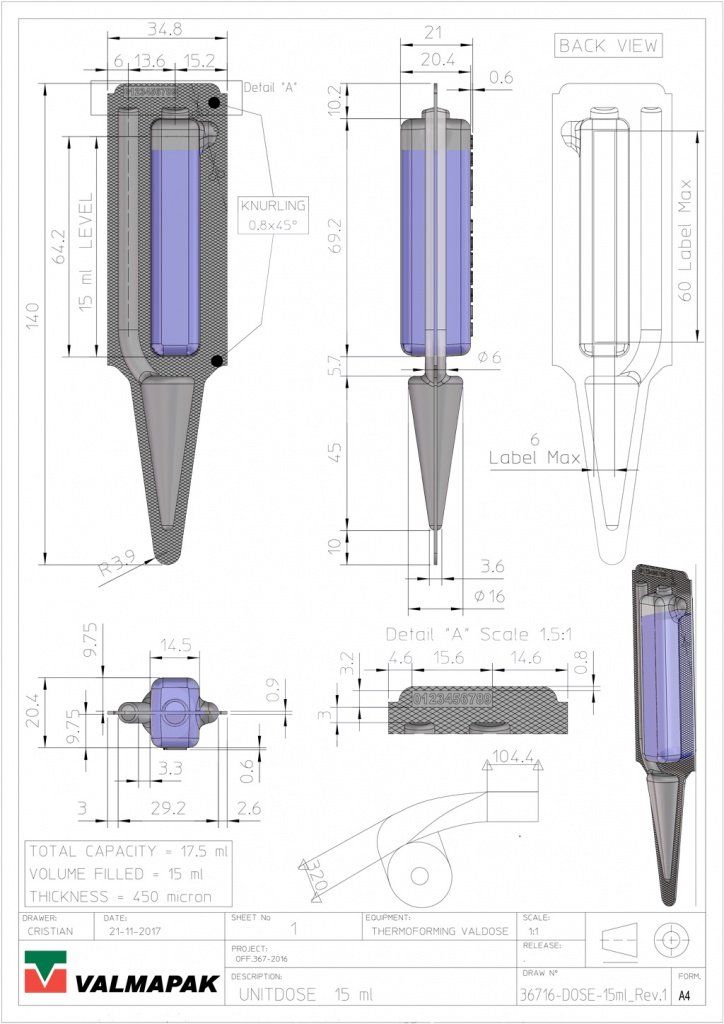 Purpose and types of molds
Any manufacturer of modern packaging materials thinks of ensuring his/her production with high-quality and inexpensive equipment. Molds are the optimal solution for creating various products made of rubber, plastic and other polymers. The devices can be presented in a wide variety, among which there are automatic, semi-automatic, manual, fixed, removable and semi-removable products.
In addition, the company manufactures molds with horizontal and vertical planes of a connecting device and their sells in Moscow. They provide process flow optimization and manufacturing complex parts of polymers. Manufacturers of products often prefer molds, in which several products are formed simultaneously, which helps significantly save time.
It should also be noted that molds can be of direct and molded operating principles. The first ones are used for manufacturing small lots of parts with a simple configuration. That ones of the molded operating principle are necessary for creating products of high complexity. The difference between these types of equipment is in a way of the feedstock supply.
How to order the manufacture of molds?
If you are a manufacturer of packaging materials and you desire to buy equipment for creating polymeric parts at the most appropriate price in Moscow, the optimal solution will be to contact the VALMAPAK manufacturing company. We offer our customers only high-precision technological devices with the ability to fine tune and manufacture high-quality molds.
In addition, you will have the following advantages of cooperation with us:
prompt processing of orders;
an individual approach to each customer;
favorable prices for molds for regular customers and large wholesale buyers;
a wide range of products for any level of production.
The sale of products is accompanied by warranty service and technical support. To order the manufacture of molds, simply call us at the specified phone number or fill out a special form on the site for a callback from our manager. In addition, if you want to clarify the prices for molds and receive an advice in a text form, write us a message with a question at the e-mail address info@valmapak.ru.